Stepping in Style and Comfort: Discover the Magic of Naturalizer Shoes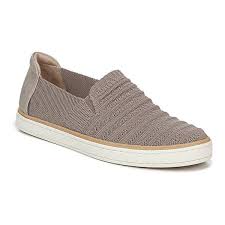 10 September 2023
0 Comments
Naturalizer Shoes: The Perfect Blend of Style and Comfort
When it comes to finding the perfect pair of shoes, we often face a common dilemma – sacrificing comfort for style or vice versa. However, there is one brand that has managed to strike the perfect balance between the two: Naturalizer Shoes.
With a rich heritage dating back to 1927, Naturalizer has been dedicated to creating footwear that not only looks good but feels incredible too. Their mission is simple yet powerful – to provide women with shoes that combine style, comfort, and versatility.
One of the key features that sets Naturalizer apart from other shoe brands is their commitment to using high-quality materials. From soft leathers to cushioned insoles, every aspect of their shoe design is carefully crafted with the utmost attention to detail. This ensures that each step you take in Naturalizer shoes feels like walking on clouds.
Comfort is at the heart of every Naturalizer shoe design. Their innovative N5 Contour technology provides an anatomically molded footbed with added arch support and cushioning. This thoughtful design feature helps alleviate pressure points and provides all-day comfort, making Naturalizer shoes perfect for those long days on your feet.
But don't think that comfort means compromising on style. Naturalizer offers a wide range of trendy designs that cater to various tastes and occasions. Whether you're looking for classic pumps, stylish sandals, or versatile flats, there's a Naturalizer shoe for every outfit and mood.
Moreover, Naturalizer understands that women come in different shapes and sizes. That's why they offer extended sizes and widths so that everyone can find their perfect fit. With options ranging from narrow to wide widths, you can say goodbye to the discomfort caused by ill-fitting shoes.
Another remarkable aspect of Naturalizer is their commitment to sustainability. They strive to incorporate eco-friendly practices into their manufacturing processes while maintaining their high standards of quality. By choosing Naturalizer shoes, you're not only investing in your own comfort but also contributing to a greener future.
Furthermore, Naturalizer's dedication to customer satisfaction is evident through their exceptional customer service. Their knowledgeable and friendly staff is always ready to assist you in finding the perfect pair of shoes that meet your specific needs.
In conclusion, Naturalizer Shoes offers a delightful combination of style, comfort, and sustainability. With their commitment to quality materials, innovative technology, and inclusive sizing options, they have become a go-to brand for women seeking shoes that not only look great but also provide unparalleled comfort.
So why compromise when you can have it all? Step into the world of Naturalizer Shoes and experience the joy of walking confidently in footwear that truly understands and celebrates the beauty of your feet.
Frequently Asked Questions About Naturalizer Shoes: Buying Locations, Price Range, Comfort, Styles, Durability, Discounts, and Width Options
Where can I buy Naturalizer shoes?

Naturalizer shoes can be purchased from various retailers both online and in physical stores. Here are some popular options where you can find Naturalizer shoes:
Naturalizer's Official Website: The official Naturalizer website offers the widest range of styles and sizes directly from the brand itself. You can browse their entire collection, filter by category or style, and make a purchase online.
Department Stores: Many department stores carry Naturalizer shoes in their shoe sections. Check out stores like Macy's, Nordstrom, Dillard's, or Bloomingdale's to find a selection of Naturalizer footwear.
Shoe Retailers: Footwear-specific retailers often carry Naturalizer shoes as well. Stores like Famous Footwear, DSW (Designer Shoe Warehouse), and Zappos may have a variety of styles available for purchase.
Online Marketplaces: Online marketplaces like Amazon also offer a wide selection of Naturalizer shoes. You can explore different sellers and compare prices to find the best deal.
Physical Naturalizer Stores: If you prefer a more personalized shopping experience, you can visit one of the physical Naturalizer stores located across the United States. Their store locator on the official website will help you find the nearest location to you.
When purchasing online, it's always advisable to check for customer reviews, size guides, and return policies to ensure a smooth shopping experience. Whether you choose to shop online or in-store, you'll have various options available to find your perfect pair of Naturalizer shoes that combine style and comfort seamlessly.
What is the price range of Naturalizer shoes?

The price range of Naturalizer shoes can vary depending on the specific style, material, and collection. On average, you can expect to find Naturalizer shoes ranging from around $60 to $150 USD. However, it's important to note that prices may be subject to change and can also be influenced by factors such as sales, discounts, and promotions. It's always a good idea to check the official Naturalizer website or authorized retailers for the most up-to-date pricing information.
Are Naturalizer shoes comfortable?

Yes, Naturalizer shoes are known for their exceptional comfort. The brand places a strong emphasis on creating footwear that not only looks stylish but feels great to wear all day long. Naturalizer incorporates innovative technologies like N5 Contour, which provides anatomically molded footbeds with added arch support and cushioning. These features help alleviate pressure points and provide all-day comfort, making Naturalizer shoes a popular choice for those seeking comfortable footwear. Additionally, the brand offers extended sizes and widths to ensure a better fit for everyone. So, you can trust that when you choose Naturalizer shoes, you're investing in both style and comfort.
What styles of Naturalizer shoes are available?

Naturalizer offers a wide range of shoe styles to cater to various tastes and occasions. Here are some popular styles you can find in their collection:
Pumps: Classic and elegant, Naturalizer pumps are perfect for adding a touch of sophistication to any outfit. They come in different heel heights and materials, allowing you to choose the style that suits your preference.
Flats: Naturalizer flats are known for their comfort and versatility. Whether you're looking for ballet flats, loafers, or moccasins, you'll find a variety of options that effortlessly combine style and ease.
Sandals: From casual slides to stylish wedges and strappy sandals, Naturalizer offers a range of sandal styles suitable for both everyday wear and special occasions. These sandals often feature cushioned footbeds and adjustable straps for added comfort.
Boots: Naturalizer boots are designed to keep your feet cozy while making a fashion statement. Whether you prefer ankle boots, knee-high boots, or over-the-knee styles, there's something for everyone in their collection.
Sneakers: If you're looking for comfortable yet stylish sneakers, Naturalizer has you covered. Their sneakers feature cushioned insoles and supportive construction while incorporating trendy designs that can be worn with both athletic attire and casual outfits.
Wedges: Naturalizer wedges provide the perfect blend of height and stability. These shoes offer the elegance of heels with added comfort due to the wedge design.
Clogs and Mules: For those seeking effortless slip-on options, Naturalizer offers clogs and mules that combine comfort with contemporary style. These shoes are easy to wear yet still make a fashion statement.
These are just a few examples of the diverse range of shoe styles available from Naturalizer. Whether you're dressing up for a formal event or going about your everyday activities, there's bound to be a Naturalizer shoe that matches your style preferences and keeps you comfortable all day long.
How long do Naturalizer shoes last?

Naturalizer shoes are known for their high-quality craftsmanship and durable materials, which contribute to their longevity. While the lifespan of any shoe can vary depending on factors such as frequency of use, care, and individual wear patterns, Naturalizer shoes are generally designed to last for a significant period of time.
With proper care and maintenance, you can expect Naturalizer shoes to provide you with years of comfortable wear. It is recommended to follow the care instructions provided by the brand, which often include cleaning tips and suggestions for preserving the quality of the materials.
Regularly cleaning your Naturalizer shoes and storing them properly when not in use can help extend their lifespan. Additionally, it's advisable to rotate your footwear and avoid wearing the same pair every day. This allows the shoes to breathe and reduces excessive wear on any one pair.
While it's difficult to provide an exact timeframe for how long Naturalizer shoes will last, many customers report that their Naturalizer footwear remains in good condition for several years. Investing in a well-made pair of Naturalizer shoes is a wise choice if you're looking for durable footwear that combines style with comfort.
Are there any discounts or coupons for Naturalizer shoes?

At ByAnaCamargo, we do not have access to real-time information about discounts or coupons for specific brands like Naturalizer Shoes. We recommend visiting the official Naturalizer website or subscribing to their newsletter to stay updated on any ongoing promotions, sales, or exclusive offers. Additionally, you can also check popular coupon websites or sign up for cashback programs that may offer discounts on Naturalizer products. Remember to always read the terms and conditions of any discount or coupon before making a purchase.
Do Naturalizer shoes come in wide widths?

Yes, Naturalizer shoes are available in wide widths. Naturalizer understands that every woman's feet are unique, and they strive to provide options that cater to a variety of sizes and widths. Whether you need a narrow width, a standard width, or a wide width, Naturalizer offers a range of sizes to ensure the perfect fit for your feet. This commitment to inclusivity allows women with wider feet to enjoy the comfort and style that Naturalizer shoes have to offer.